Ohio County - A Logistical Benefit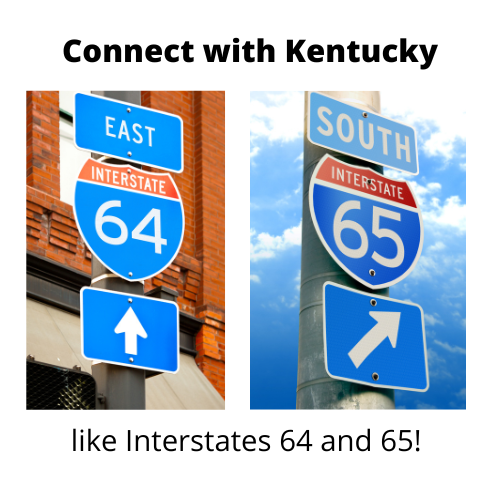 January 2022, Governor Beshear announced funds will be allocated to improve and modernize infrastructure in aviation, communications, power & energy, mass transit, and water. April 2022, Kentucky's House passed Bill 241 laying out funding for mass transit improvements.
Kentucky's Benefit to Businesses
Infrastructure is a multi-defined term due to its complexity and relevance. Infrastructure, as it relates to mass transit, is the government provided transportation services system. Mass transit infrastructure includes anything pertaining to ground transportation like railroads, streets, highways, bridges, and public transportation.
Logistics is another multi-defined term. Logistics, as it relates to mass transit, is the commercial way of transporting goods. Many think of shipping yet, logistics is much more complex.
Governor Beshear mentioned nearly $1 billion will be allocated for road and bridge construction. With the passing of House Bill 241, Kentucky can now move forward modernizing our mass transit infrastructure which will applify our logistical appeal to domestic companies.
Because Kentucky sits centrally located between Illinois, Virginia, and Alabama, this makes for decreased shipping times, favoring the relationship between logistical management and consumers.
Ohio County's Benefit to Businesses
Ohio County offers a logistical advantage for various supply chains based on our location and availability.
We have two major intersecting highways running east to west (I-64) and north to south (I-65). These two highways offer access to 16 major metropolitan markets within a day's drive.
With the manufacturing industry in mind, and where the I-64 and I-65 meet, we have a seven-acre, build-ready pad and just over 1,000 acres available at our Bluegrass Crossings Business Center (BCBC).
There are currently two Opportunity Zones ready for investment which is a sizable tax deferral for many relocating companies.
With mass transit infrastructure being funded, Ohio County and Kentucky can ensure smooth rides and swift transitions as companies transport their products to customers. This also helps the business sales traveler as they frequent different sectors for meetings and presentations. Smoothing out and upgrading mass transit infrastructure is a plus in more ways than one.