Rosine Barn Jamboree: Live Music. Dancing. Bluegrass History.
The Rosine Barn Jamboree is located at 8205 Blue Moon of Kentucky Hwy (US 62) in Rosine, KY. On the National Register of Historic Places, the Rosine Barn offers live bluegrass music & dancing every Friday night. It was selected as "one of the 52 Places to Visit in 2016" by the New York Times.
The Rosine Barn Jamboree is open seasonally from March to the second weekend in December. Doors open at 5:30pm. There is an open mic from 6-7pm, then the Show starts at 7pm!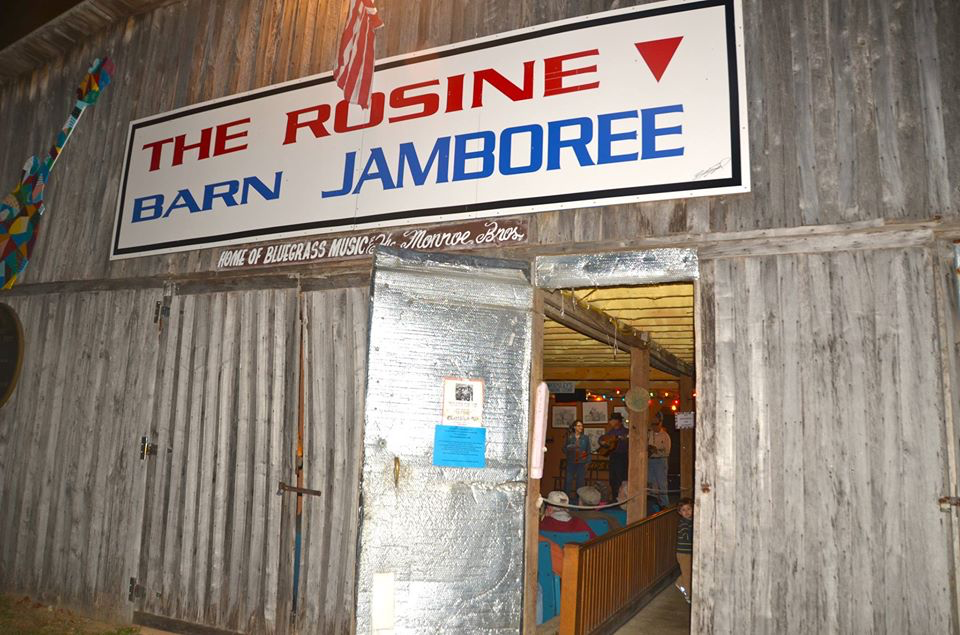 What people on Facebook have to say:
"I have been attending the barn since I was a little girl and every time I make it back I regret that it hasn't been sooner. It's a great environment filled with some of the best music."
"What's not to love!  It was an incredible experience.  The music is amazing, the aura brings goosebumps, the crowd is friendly and kind. If you live music this is worth a pilgrimage."
"Good people, Good music, fun fun fun!"